Do you remember when life was less .. digital? Particularly in the music world, it was so much more fun to buy music. A recent article on the BBC online mentions how the they are bringing back the device.
The cassette tape, also known as audio cassette, or simply tape, is a music playing device .  Between the early 1970s and the late 1990s, the cassette was one of the two most common formats for prerecorded music.
How do we listen to music?
Cassettes used to be the most popular means to access music during its heyday. It was affordable, portable and simple to duplicate, unlike the vinyl.
The popularity of the cassette took off after the introduction of the Sony Walkman in 1979. Between 1985, when it overtook vinyl, and 1992, when it was eclipsed by CDs, it was the most popular audio format in the country. But sales collapsed towards the end of the 90′s and major labels abandoned the cassette in 2003.
However, just as the new technology era has taken over with the increase of new merchandise – our simple old cassette tape has come back. Montreal- based company, Duplication.ca, who have used a variety of products, such as the DVD, CDs and Blue Ray, have found themselves shifting towards the medium they first used, really not forgetting their technological roots of where music began.
They have stated that cassette recordings make up 25% of the business. That is quite a change from five years ago, where the company was producing 4 or 5 more times since then.
"Digital will always be ones and zeros," says Fernando Baldeon, a sales consultant at Analogue. "Analogue is still the best sound from a recording."
Music translates well over cassette, it is authentically polished, how music should be, appreciating the analogue sound. Digital is always compressed into a format and although it will remain popular for consumers today, it still does not display the same authenticity and longevity that cassettes have. It is the sweet simple things of life, which are the real ones after all.
Despite the music format becoming increasingly rare in our society, gadgets, t-shirts, and accessories did not hold back on recreating the cassette: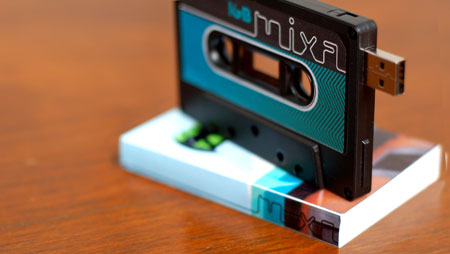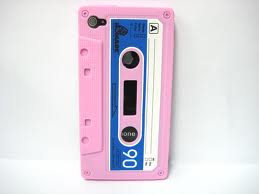 So what do you think? Does the knowledge of the cassette's resurrection impact your life at all?