A recent article by Will Sigsworth on socialmediatoday explains about HiveMindMap. I hadn't heard of it before this article, so I had a look around myself. Have you ever wondered what the most popular has tags are on Twitter? HiveMindMap is a site which doesn't just tell you what is trending – it lets you know how each hashtag is connected to others. Visually, you will be able to see the most popular topics from the past week in a spider diagram, with linked items connected by multicoloured tendrils.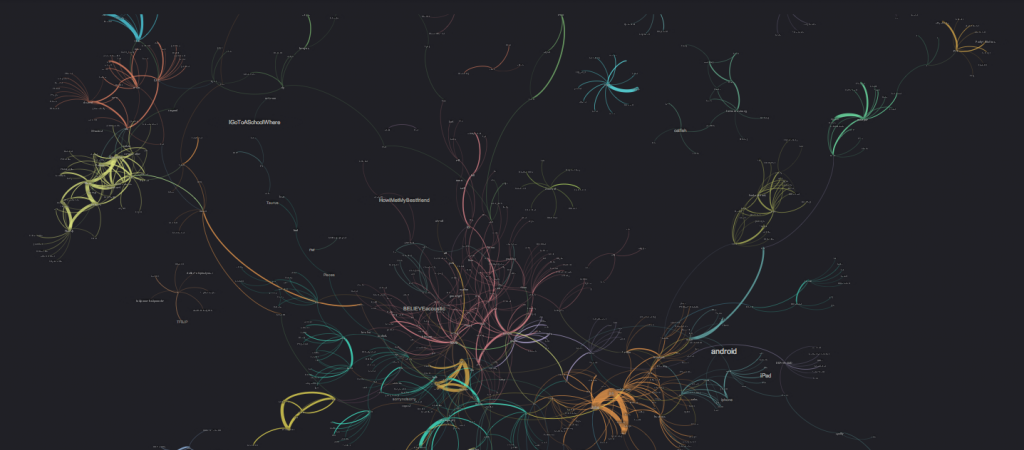 It's quite interesting! You may be wondering, "Why do I need to know this?" , but you'd be surprised to know how this site can actually benefit your business.
The site is easy to use. I was able to understand straight away how to navigate around the enormous mind map as you are able to scroll, zoom and click around your chosen hash tag.
The top of the site displays a toolbar where you can see an online calendar depicting all the trends over the past seven days.
You could use HiveMindMap to discover what topics are being spoken about and at what times to use to promote your business. For example, you can see that #sorrynotsorry is trending and see what is related to it.
Or, using the search bar provided – for example, if your business is related to internet services (For example, daily.co.uk) you can search for #internetmarketing to see what is related to it. In other words,  you can see which interests are connected to what topics and how you can relate them to your own services.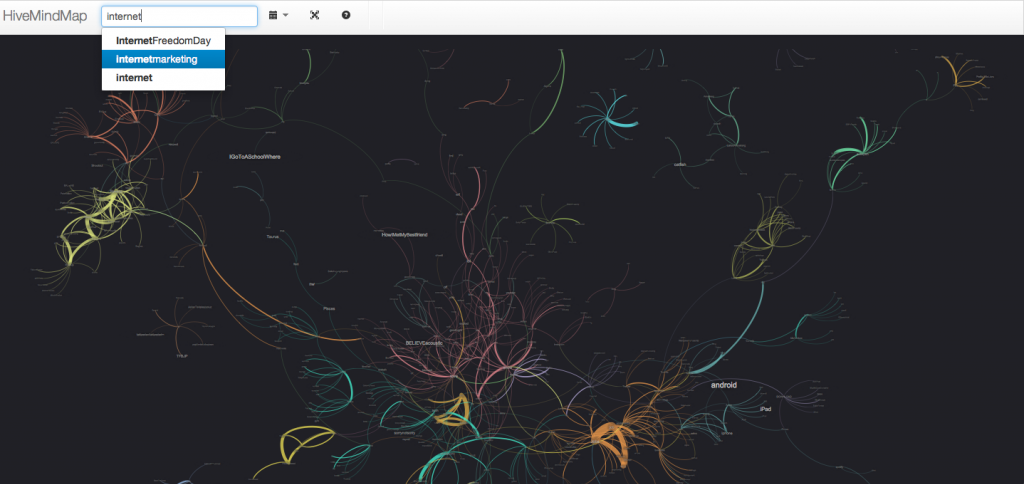 Lastly, it is important to connect to other people to give your business a friendly face. As HiveMindMap allows you to connect  to Twitter users related to certain topics, you can tweet at them on behalf of your company and see what response you get!
What's even more ironic- HiveMindMap is actually trending! Why don't you take a look at this virtual map and see the new twitter trends for yourself?