Social networking sites vary greatly in their levels of privacy. One of the most used social network sites, Facebook, encourages its users to provide their real names and other personal information. Most importantly, you are told to include your birthday, phone number, and you relationship status, alongside your hobbies, interests and favourite films! Facebook and Twitter are the most common social networking sites that has made it easy to view each other's personal information. What most people don't know, is how much you are actual sharing to those who aren't your friends.
A recent article on BBC news titled, "What every parent should know about social media", has some surprising information. To encourage parents to switch their privacy settings on, the BBC hired an online security specialist to investigate two mother and daughter parings for their Learning's Share Take Care campaign. The specialist , Tom Ilube, was only given their names and the town they were from and still was able to find information that they had shared via social media.
A forty-year-old was not surprised that the specialist had been able to reveal her family details, including her father's gender change. Furthermore, Ilube was able to present to her a photo of her own partner in his underpants that she had once posted. She was mortified when she learnt that the photo was visible to a billion people worldwide.
The other mother and daughter that Ilube was instructed to research are keen Facebook and Twitter users. Their personal details were shown over the internet. Such as, their dates of birth, addresses and even Sarah's mother's maiden name. This would be gold dust to a potential impostor.
In AVG Technologies' Digital Diaries study, Digital Work Life, it was found that fifty-three percent of respondents believe that privacy has gradually worn away due to this influx of social networks. Furthermore, it was found that this affects the privacy between employees causing them to want to leave sites such as Facebook. Nine percent of adults explained that a manager has used the information found on their social networking sites against them or one of their colleagues.
So, I know you have been informed all the time about your privacy settings, but do you actually know how private your Facebook is? You do have to be careful – I have discovered first hand that when Facebook change their privacy settings, your own privacy settings will change. You should be diligent when constantly checking that your privacy settings are intact!
On Facebook, you should go to your privacy settings and check what can be seen by who. Load your profile, click on the settings button next to activity log and click "View As". Here you can choose how your profile is viewed by each particular person on your list. Furthermore, you should log out of Facebook and see how any member of public can view your profile.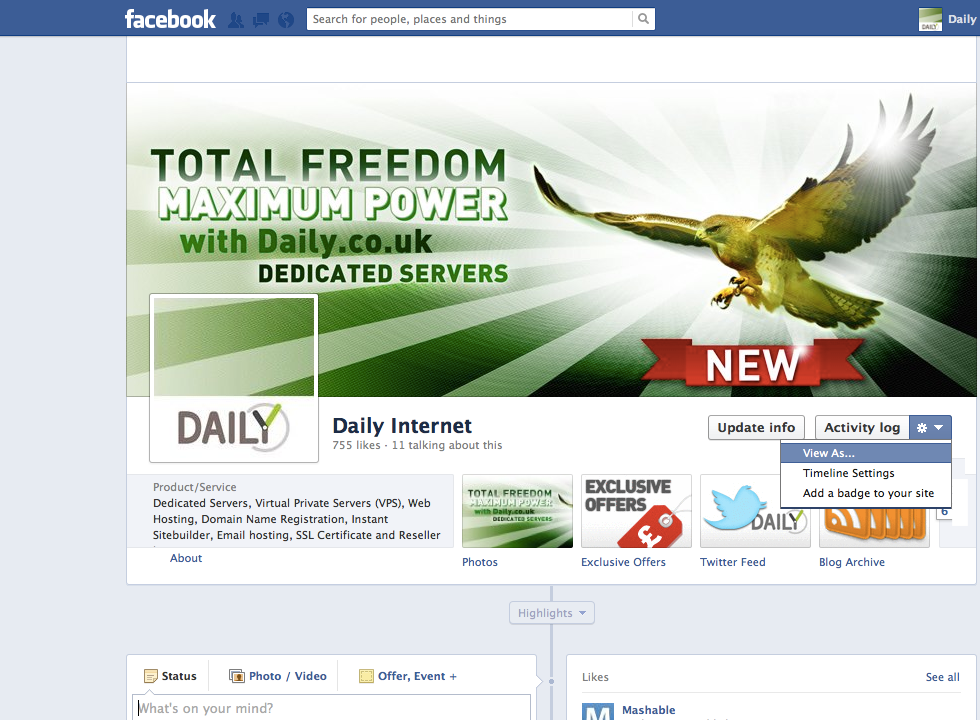 "While you can't completely control what people say about you online, you can control the 'ammunition' they have against you. Being more careful about your posts on social networks or ensuring your privacy settings protect your personal information are just a few steps you can take." (Jenny Ungless, SmartPlanet)