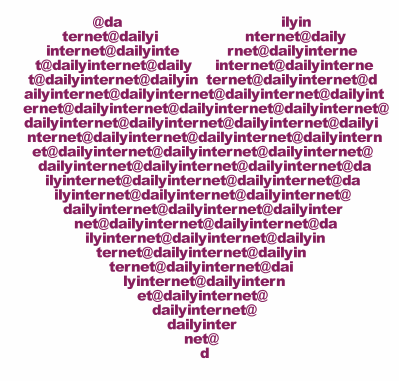 Every year, you seem to find yourself familiar with all the Valentine's Day paraphernalia around every shop, restaurant or bus you come across during the first two weeks of February. It is remarkable how social media has managed to take over the Valentine's Day hype, too.
Social media is one of the best ways to express your feelings in today's society.  Those who love to share, are preparing to express their positive emotions on the social platforms such as Facebook, Twitter and Instagram. Those who aren't so keen on Valentine's hype are expressing their frustration at its prevalence – or their singledom! This causes viral debates and increases the amount of posts that would normally be shared online.
An online article titled Is Social Media Ready for Valentine's Day?  looks at Radian6, one provider for the monitoring of social media, who portrayed a summary of social media conversations during last year's Valentine's Day. It could be concluded that there was as much as 8,293,748 mentions spread virally via social platforms on the day.  Mashable also conducted some research which found that males were much more negative about the holiday than females.
So, whatever you think of Valentine's Day, there's no denying that there's power in leveraging the occasion in your marketing – let's take a look at some innovative ideas out there now.
You're Not For Me
An article on the Daily Mail shares remarkable images from the 1900s where women would send cards to their potential suitors explaining that they DIDN'T like them. You should definitely check it out! One card has a picture of a woman handing a man a lemon with the caption underneath: "To my Valentine. Til a lemon that I hand you and bid you now "skidoo," because I love another – there is no chance for you!
A Sweet Hoot from HootSuite
HootSuite want to promote "one hug at a time". There is no better day like Valentine's Day than to create a campaign that can relate to all their users. They obviously couldn't send an individual Valentine's Day card per user, so they combined their social media skills to show their appreciation.
Over Sharing
A study found on Huffington Post found that people in romantic relationships are uncomfortable with their partner broadcasting their feelings to the Facebook world. The study suggests that you feel "less special and unique" if your partner was to open up his/her feelings up on Facebook.
Love Science?
A contest has been created by Atomium Culture, an organisation which promotes the public engagement with science all over Europe. The contest asks people to tweet about their love for science and could potentially win a chance to fly to Brussels and present their ideas on the future of science policy and funding with European policy-makers. The contest launches today; to enter you must follow @AtomiumCulture and then tweet  why science means so much to you whilst using the #lovescience hashtag.
Social Media Icons?
Are you wanting to spread your love for Valentine's Day via your own social networking sites? It's not too late as we found free icons for you via optimaworldwide.
MegaRed Campaign
The social media campaign for the MegaRed brand of krill oil supplement carries the theme "Whose heart do you love?"
Endless Dove
Great campaign from BBC and Digital Radio UK just in time for Valentine's Day!
So…What do you think is the best campaign you've seen throughout this Valentine's Day period?